• antioxidant • antiviral • black elder • black elderberry • elderberry • fruit • herbal remedy • immune support • immune system booster • natural remedies • sambucus • Sambucus nigra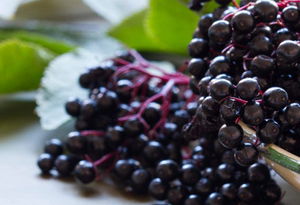 Black elderberry (Sambucus nigra) has a long multicultural history as a botanical remedy, and is now one of the worlds most-used medicinal plants due to it's efficacy and the increasing popularity of botanical supplements. Elderberry is a tried and true health-promoting immune system booster.
---
• anti-inflammatory • curcumin • golden milk • herbal remedy • organic turmeric • turmeric • turmeric for skin • turmeric powder • turmeric supplement • turmeric with black pepper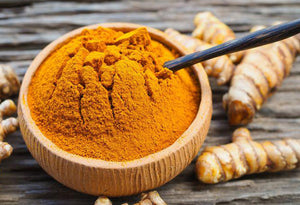 Enjoying the benefits of turmeric, curcumin and black pepper in curry dishes and golden milk have recently been gaining popularity in the western world, but the traditions of using the turmeric root date back thousands of years. Ancient Indians used turmeric as a natural remedy to relieve the body's suffering, and the herb is still used in ceremonies and revered as a goddess in Indian culture today. Studies are on the rise and are revealing that the anti-inflammatory effects of turmeric could even be more successful than some over the counter medications. Due to its ability to reduce inflammation in the body, many...